A leading Latin American childcare organization
Because your support is so important to NPH's work, we have put together this list showing the combination of features that makes NPH unique.
If you are already a supporter, you probably speak to family and friends about NPH. We hope this information will help you make the case to them to join you in supporting a great cause.
If you are not quite there yet, please take a few minutes to read the case for NPH and join our unique family as a supporter.
Family is at the heart of what we do
At NPH we believe that every child needs a family. Whether children that we support live in a community with a family member or in one of our homes, we strive to give them what's best about family: love, security, nourishing food, healthcare, an education and a future.
We go to great lengths to trace family members who have lost contact to children in our care.
We stand by the core principles of NPH's founder, Father William Wasson: love and security, responsibility, sharing, work, faith and service.
As a supporter you too are a member of the NPH family. Your sense of belonging is vital to us and the vulnerable children that we support.
Spiritual values guide NPH in caring for children
Father William Wasson, the founder of NPH, was a Catholic priest, who combined his spirituality with an intensely practical approach to improving children's lives.
He remains a presence and a strong influence wherever NPH works for children.
Visit an NPH programme for more than a few hours and you will see that spiritual, Christian values are a vital part of how the NPH family raises children and how we engage with one another. They underpin all the programmes we operate to help children achieve their full potential.
NPH does most of its work in Catholic countries. Bringing children up in the Catholic faith is part of our work. If they profess another faith, we support them in observing it.
NPH also embraces family members who do not profess religious faith, provided they share our commitment to children and respect the faith of the majority of NPH family members.
NPH offers children a family for life
Children supported by NPH who live in one of our NPH homes are not available for adoption. Instead they are welcomed with their brothers and sisters and become a part of the larger, stable NPH family environment. This gives them a chance to focus on education and personal growth, knowing that a loving support system will always be in place for them. The children grow and learn in their culture and language and become contributing citizens in their own countries. In doing so, they become a model for others to follow and they nurture a more caring society.
Children are not asked to leave NPH programmes at the age of 18 like in almost all other institutions or government programmes. At NPH the beneficiaries leave when they are ready to be on their own. Some may leave before, but many leave much later after finishing their studies and family year of service.
Children with chronic health conditions may remain their entire life in an NPH programme.
NPH prepares children for the future
NPH isn't only committed to the current well-being of the children who we support: preparing young people to live independently is a key feature of what we do.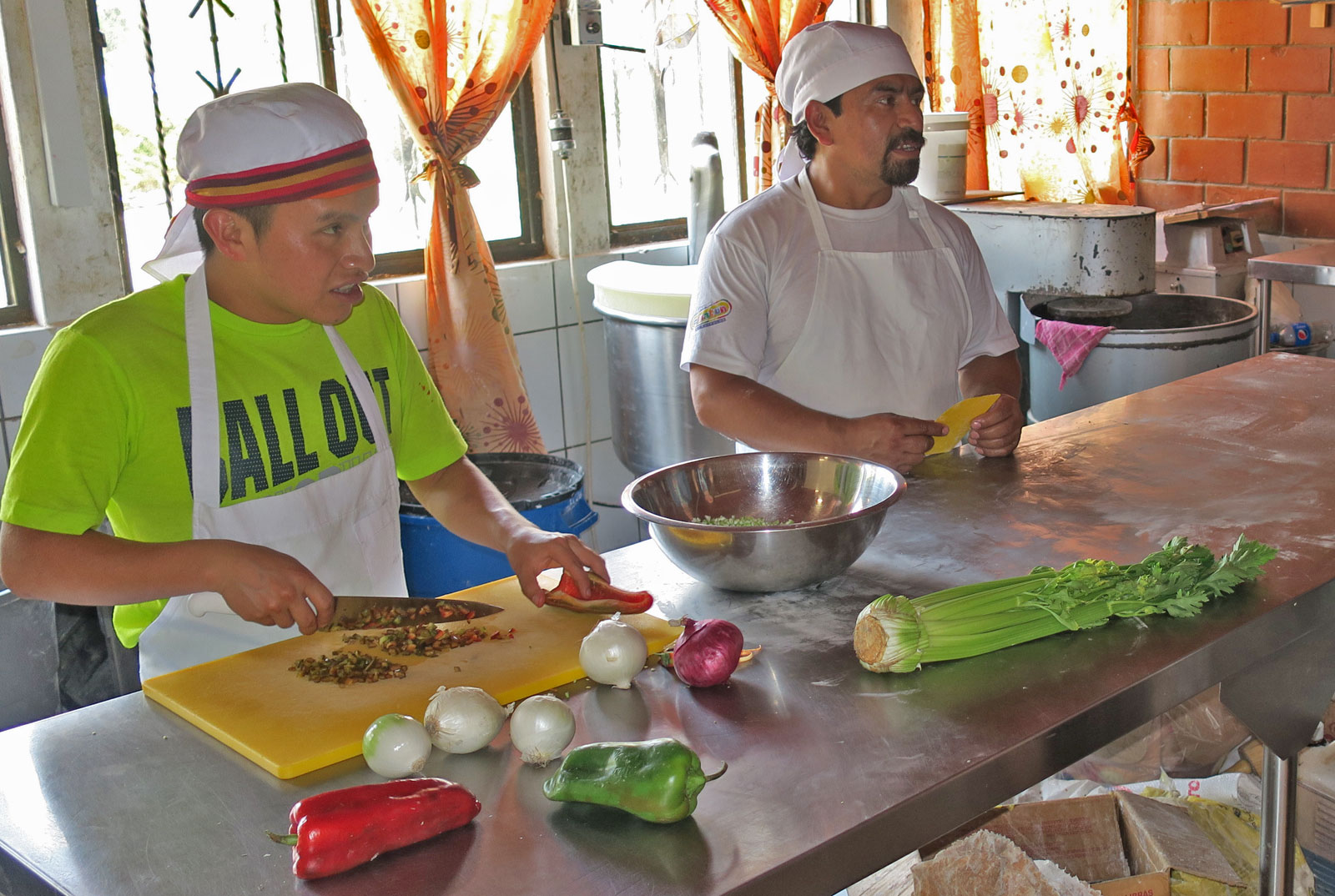 We believe that a quality education is the key to a better life. We strive to give each child a strong foundation of basic academic and interpersonal skills. While our programmes vary by home, we provide an extensive variety of educational opportunities, from Montessori preschool through university, as well as vocational trade certifications. Our goal is to help the children achieve their full potential. An NPH education helps create future accountants, carpenters, doctors, farmers, mechanics, nurses, teachers, and community leaders.
Brothers and sisters stay together
Because NPH is a family, we keep siblings together, regardless of the difficulties that may entail, just as parents do. We are not selective. Whether children are healthy or not, academically able or not, or struggling with other problems, we keep them together. Because family matters.
We promote responsibility
At NPH children and youth participate in the daily chores. One of Father Wasson's principles was "work", which may sound a little severe these days. But we're not talking about child labour, where children are deprived of their childhood and their right to development. We're talking about shared responsibility for the tasks around the home – a hallmark of a successful family.
NPH children care for the planet
As a children's organization, NPH has a strong commitment to leaving our planet fit for future generations. In various ways we are making our operations and programmes more sustainable: the use of renewable energy for water heating, solar panels for electricity, garbage separation and recycling, composting and organic gardening. We also run a number of social businesses, where farm produce such as crops, vegetables, eggs chicken, pork and fish supply our own kitchens or are sold to generate income for our cause. Our on-site café in Guatemala, the St. Luc production centre Francisville in Haiti and the backpackers hotel being developed in Nicaragua set examples in social entrepreneurship and provide vocational training for our students.
We ask children to give something back to their NPH family
Before leaving an NPH home, the young adults give a year of family service, typically working in a home to support the NPH family that has allowed them to grow so well. This is a very important part in their formation and strengthens their self-esteem. It is important that each NPH family member can contribute something back to the community.
NPH is committed to Latin America and the Caribbean
Improving the lives of children in Latin America and the Caribbean has been the mission of NPH since 1954, when Father William Wasson set up the first NPH home in Mexico. The democratization of Latin America and the shift in world events has deflected public attention away, but Latin America remains one of the regions with the highest levels of inequality and violence in the world, and is beset by many other problems. Consequently the commitment by NPH – and by you – to this region is just as important as ever.
NPH has expertise in issues affecting children and young people
NPH is dedicated to improving the lives of children and young people. We don't do anything else. Consequently we have built up expertise with regard to their nutrition, education, healthcare, protection, professional development and many other areas. In some cases, local circumstances demand a response to children's needs that is specific to the location, e.g. preventing children from being drawn into criminal gang activities. So the combination of our regional commitment and dedication to children set us apart from many other organizations.
NPH has local presence
NPH does work with many partners, but we have a significant presence of our own in each of the countries where we work. Consequently when we report to you on the needs of children and young people, it comes to you first hand. Our staff and volunteers are working with the children we support every day; we know the issues affecting them and the opportunities available to them.